Founder Luis Regis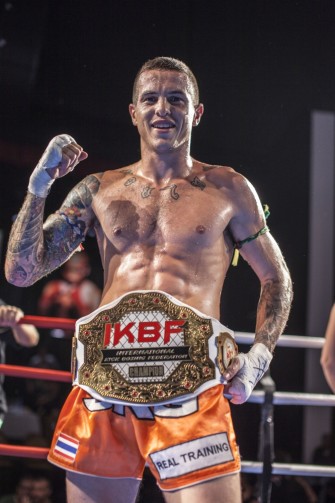 Luis Henrique Regis, aka Luis "MACACO" Regis originally started training in the Brazilian martial art "Capoeira" at 14 years of age, a passion which is still growing today.
After moving to Australia Luis started training Muay Thai under Steve Fielding's gym and saw the potential Muay Thai has in Australia. Being very close to Thailand and having many Thai trainers around and a number of gyms to choose from, Luis decided to have his 1st fight after an intensive 6 month training period resulting in a win on points.
"After my first fight, everything changed, i had a feeling that i could not explain to anyone. When people asked me what does it feel to be in the ring? I would say, it feels like something that brings me up to the limit, it is so different of anything you can imagine & I can't really explain it. But I sure want to feel it again!"
One Friday morning Luis was training and working on his Brazilian Jiu-Jitsu and Steve fielding came and asked him if he would be interested in a Muay Thai fight with full Thai rules. Meaning full elbows, against an opponent that had 20 fights, against Luis's record of 2 fights (1w,1l). To add to the mix, the fight was scheduled for that same very night, not much notice! Luis took the fight and won in the first round by KO, with a spinning backwards elbow. From that moment Luis decided that Muay Thai was in his future and Muay Thai became his Life!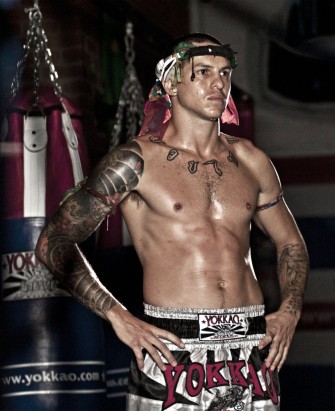 Luis then left for Thailand, to the birthplace of Muay Thai, the province of Chiang Mai. He trained high up in the mountains in a hill camp where all you do is eat, live & breathe Muay Thai. From Chiang Mai Luis went to Bangkok to find out where the top Muay Thai camps were and learn the best from the best of the best.
Luis constantly goes to Thailand to improve his skill and learn more about this beautiful martial art.
He is the current NSW Muay Thai title holder, 2010 WBC Australia title contender and has a great future ahead.
In September 2010, after teaching Muay Thai through many gyms Luis founded SRG Thai Boxing Gym. He then started teaching classes out of Mundine's Gym in Redfern with his own trainer, Alex Tui (the first Australian to be a world kickboxing champion trained by Sakad Pontawee).
In 2011, Luis joined forces with another big name in the martial arts industry, Bruno Panno founder of Gracie Sydney Jiu-jitsu. SRG Thai Boxing Gym opening within the headquarters of Gracie Sydney in Alexandria Sydney. "People think that fighting in the ring is about hitting each other and being angry. But, Muay Thai is totally the other way around. Muay Thai involves technique and determination, being smart is the best way to fight and best way to live your Life. You can learn how to control yourself, mentally and physically. I want to inspire people to chase their dreams and work hard until they achieve them. Train Muay Thai, it will make you a better person in every aspect."