A New Breed of Gym – Modern Facilities, Traditional Training
In the coming weeks, SRG will open the door to one of the largest Muay Thai facilites in Australia. We have partnered with Yokkao to become the first Official Yokkao Training Centre in the country.
All of our students, ranging from beginners to professional fighters will benefit from the most talented trainers and fighters including local and overseas champions.

The new gym will feature a variety of new services including:
Muay Thai
Boxing
Boxercise
Thai-Fit
The New Academy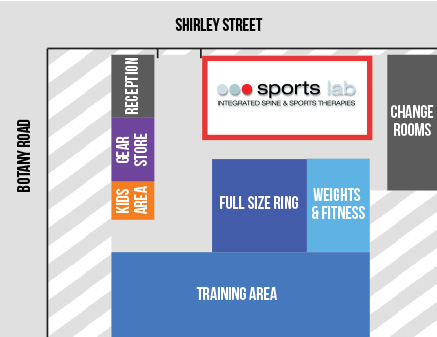 Sports Lab is a new generation health care centre where Integrated Assessment and Treatment Systems provide a new approach to injury management, performance improvement and total body care!
Sports Lab's comprehensive, multidisciplinary, patient centered approach is now possible with 8 health care disciplines available in the one centre! We put your needs and preferences first.
A Sports Lab centre will be opening at SRG Thai Boxing Gym . All of our staff are fully qualified in their relevant disciplines, and are able to consult with each other to ensure you receive the best and most relevant treatment. Our approach represents a higher-order system of care that emphasizes healing of the entire person.
Our integrated service disciplines are able to cover all of your health care needs, and are outlined below:
Physiotherapy
Chiropractic
Deep Muscle Therapy
Dietetics & Nutrition
Podiatry
Pilates
Exercise Physiology
Dry Needling
Have you got what it takes?
If you're interested in training with out fighters, lets talk. Leave your details below to receive a callback.